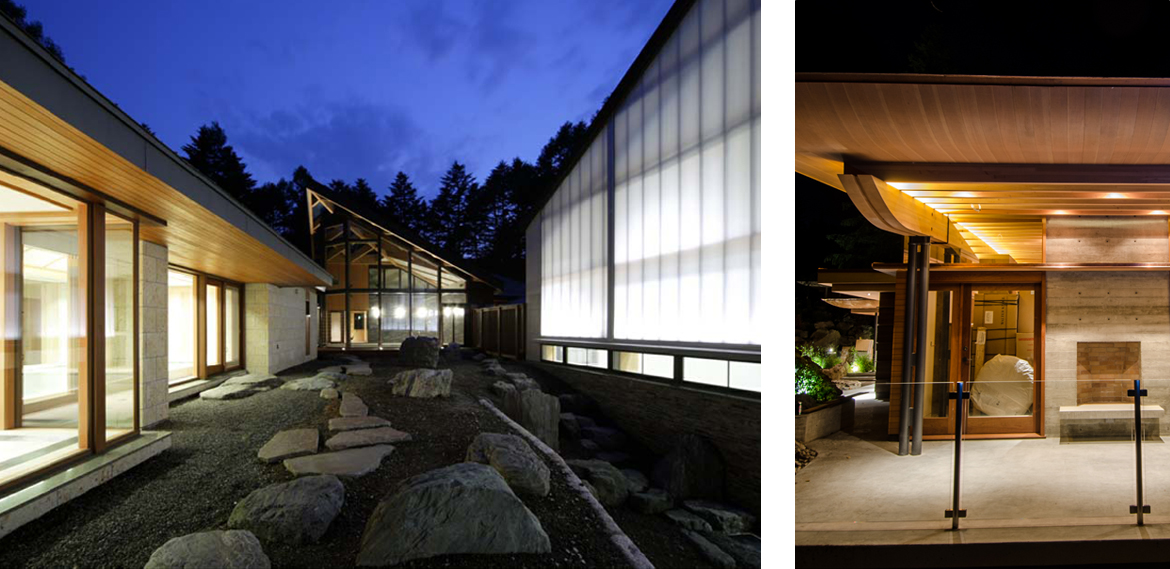 Unison Windows and Doors has recognized the tropical wood, Ipe, for its durability and beauty. Ipe is an extremely high performing wood, traditionally used to build piers, boat beds, fencing, outdoor furniture and decks. It can inhibit rot growth for over 25 years with or without maintenance. The maintenance is minimal and only requires an annual rub with teak oil to sustain its rich color. Without maintenance, Ipe will age gracefully to have a soft, silver patina. This durable ironwood is extremely suitable for the Lower Mainland's harsh humid climate, and adds an elegant, exotic look to a building. The graphic below illustrates the versatility and durability of Ipe ironwood.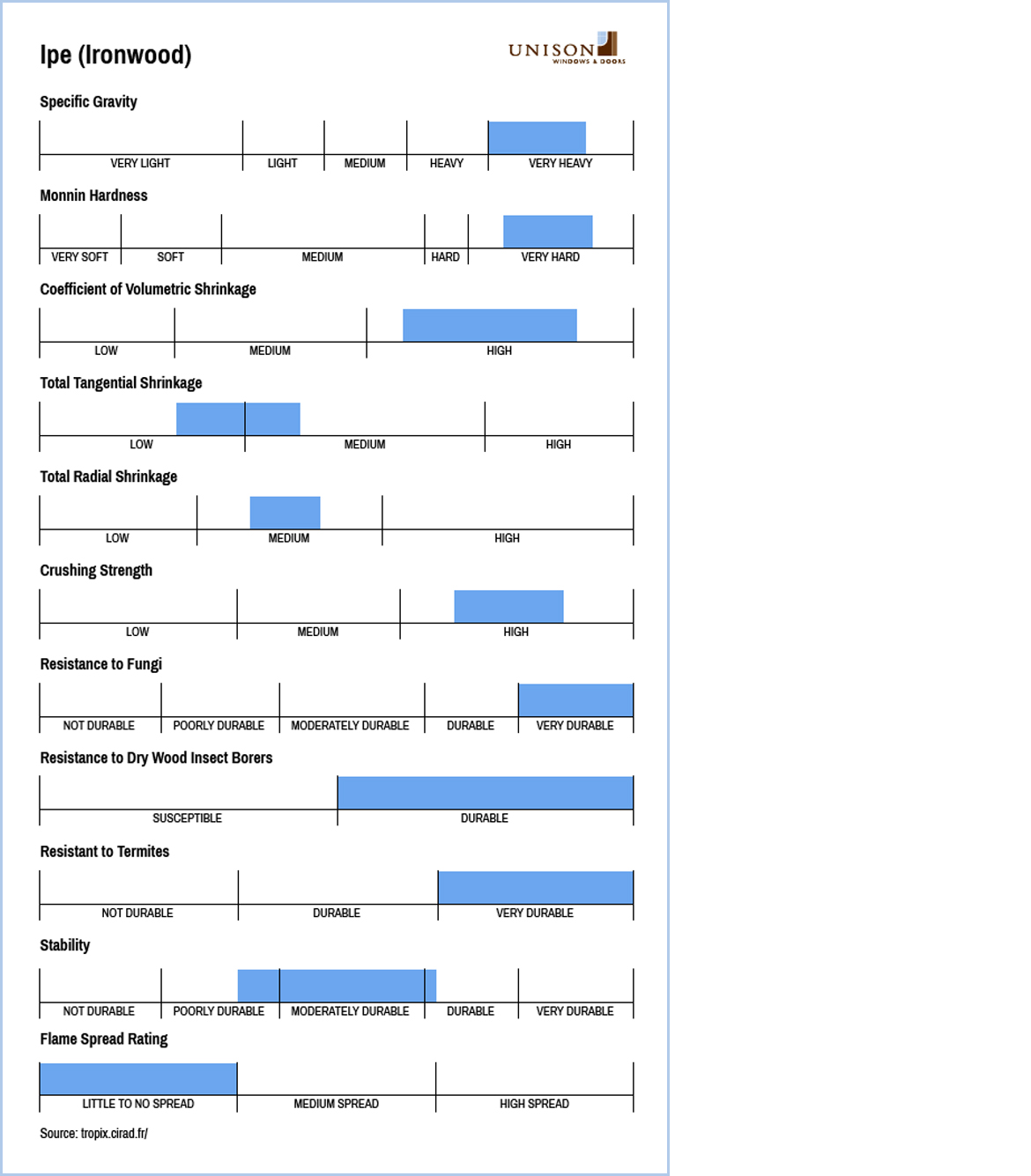 Unison's first experience with Ipe was based on a request from the Daisho Corporation for a resort package made with a Douglas Fir interior and an Ipe exterior. Successfully gluing the two species had never been accomplished before, and Unison was told it was impossible by the University of Rosenheim. The only option that was suggested at that time was to screw the two species together, but the aesthetics wouldn't pass our standards. Unison spent 6 months collaborating and researching a solution with the University of British Columbia before we even submitted a proposal to Daisho. With perseverance we were able to find a reliable method that we are proud to stand behind and built the resort.
Click here to see the finished product.
For more information on Unison Windows & Doors Ipe products, download one of our brochures below:
Ipe Technical Challenge and Custom Solutions
Ipe Project – Daisho, Japan